Business model Transformation
How does this merge operation fit into your development strategy?
In the context of our 2011-2021 business plan, we set quantitative objectives for expanding our network. After several years of strong growth and the opening of around twenty agencies each year, as from 2018 we noticed that the temping market was slowing down. We therefore estimated that it was time to carry out a larger operation in order to reach the network size that we wanted quickly, and to face up to the new challenges on our market.
Why did you choose Leader group ?
As well as being complementary to us as concerns our national network and business expertise, we share the same concept of business with Leader group and its Managing Director Jean-Philippe Papin. Our common purpose is based on an inspiring vision of work, in which temping is not an end in itself, but rather a lever to help candidates to find or rediscover freedom and security by way of employment. This is why the new group is the leader in France today in matters of integration. At Actual as well as at Leader, we are also very proud of being independent and family-owned businesses, and this contributes to our strategy of building relationships with our customers in the long term.
Our common purpose is based on an inspiring vision of work in which temping is not an end in itself
Is this a merge operation rather than a buy-out?
Yes, it really is an association between equals to forge a shared project. Our idea was to work together on a sustainable project. There has not been, for example, any restructuring, or redundancies. Each network will still be independent, with its own organization and Managing Director, but will also have more substantial means, such as communication, digital transformation or international development in order to implement ambitious projects.
Does this include more substantial means to face up to crises like the one we are currently experiencing?
One of the aims of this merge operation was actually to become stronger. For this reason, the fact of covering more ground, particularly as concerns the Ebitda, will allow us to better survive the storm, even though our business has dropped by 65% since March. If the gradual upturn continues, we are even convinced that 2020 will still show positive results.
One of the aims of this merge operation was actually to become stronger
Do you think that the Covid19 health crisis will have an effect on your transformation strategy?
All the projects and innovations that we have launched remain current, now more than ever. This is particularly true for digital, which has allowed us to maintain business during this difficult period. We have also noticed that an international approach means that risks can be mitigated better. At a time when some may be tempted to slow down on transformation, we are actually more inclined to accelerate.
What the Partner says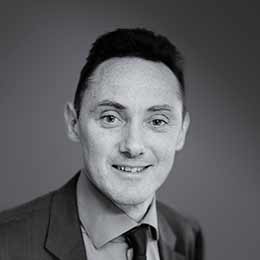 The group's directors and managers have a key role in this process of transformation
In under 10 years, Actual has become one of the main independent players on the French temping market, at the cost of exponential growth. Since we became a shareholder, the group's turnover has increased from 250 M€ to 1.3 Bn€, from 80 agencies to 430 and from 500 employees to 2000. This increase in size, which has accelerated as a result of the merge operation with the Leader group, has been implemented as a result of a far-reaching transformation of the group, which has been made possible by shared, common values and the involvement of the teams in the corporate vision. The directors and managers of the group have a key role in this process. We are part of governance, and have witnessed this transformation. It should lead to building a group that is even stronger, able to face the current crisis and to play a major role during the recovery phase.
Actual Leader group in brief
Actual Leader group was created in 2019 to launch the merge operation of two independent businesses, Actual (founded in Laval in 1991) and Leader (founded in Eaubonne in 1992).
Actual Leader has agencies all over France today, as well as in Portugal, Luxemburg, the Netherlands and Switzerland. It offers a complete panel of Human Resources services: temping, recruitment, support and training.