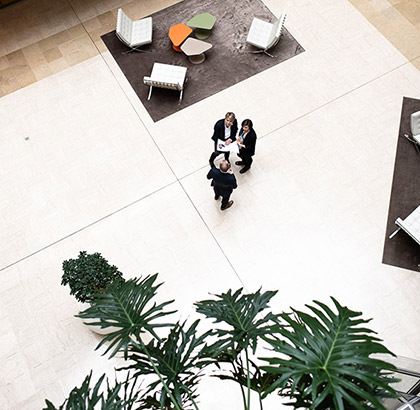 History
Crédit Mutuel Equity is the Private Equity branch of Crédit Mutuel Alliance Fédérale.
For 40 years, we have supported business leaders by providing equity at all stages of their companies' development, from seed phase to buyout.
We uphold a responsible, sustainable, and human vision of our role as investor through a close relationship and presence that benefits to each other interest. Crédit Mutuel Equity has deep regional roots in France as well as a strong presence in North America (Canada, USA) and Europe (Germany, Switzerland), allowing companies to tap into new sources of growth.
Our offering
Venture capital
Our Venture capital teams support start-up technology companies throughout their different growth stages, from seed phase to more mature projects.
Equity check: from 1 to €20m
Assets: €150m
Portfolio companies: 50
Industries: Life Sciences, IoT, IT, Electronics, CleanTech, ...
Growth capital
Minority growth capital-Crédit Mutuel Equity's core historical business-enables companies to pass the formative milestones of their growth strategies, supported by flexible capital that is adapted to the industrial horizon of their projects.
Equity check: from 5 to €150m
Assets: €1.8bn
Portfolio companies: 200
Buyouts
We structure majority buyouts that ensure the company's long-term viability, in one or several stages.
Equity check: from 5 to €150m
Assets: €600m
Portfolio companies: 100
Values
Time needed to execute transformation must comply to the characteristics of each project. Our long-term investor DNA allows us to make a durable commitment to business leaders and to allow them to reach their growth objectives.
Our investment philosophy consists in pooling expertise and sharing know-how to create value for all stakeholders (shareholders, companies, and employees).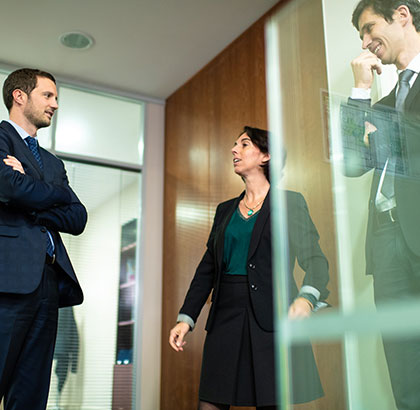 Show more
Our Group's values are reflected in our investment philosophy, our behaviour, and our efficiency requirements. Crédit Mutuel Equity is an active member of the French association of investors for growth FRANCE INVEST. Accordingly, we adhere to the profession's code of conduct and we have signed the investors' commitment charter.
Sustainability and flexibility

Our commitment attunes to the industrial timescale and project horizon of companies.

Proximity

We are rooted in territories and understand the regional and local challenges of the companies in which we invest. Our direct presence in Europe and North America also enables us to support business leaders in their international expansion.

Innovation

Beyond financial innovation, we keep a close eye on the innovation ecosystem and the environment of our investments. Our mission as an investor consists in sharing our expertise with business leaders to better guide them in their transformation projects.

Responsability

We invest with a close attention to financial, economic, social, and environmental impacts of our transactions.

Trust and loyalty

Beyond our legal requirements, we strive to create professional and supportive relationships with our partners that match our common interests.

Performance

In France and abroad, our duty is to optimize the return on the equity that is entrusted to us. This commitment extends to all stakeholders (shareholders, companies, and employees), the goal being to reinvest this capital and finance the real economy.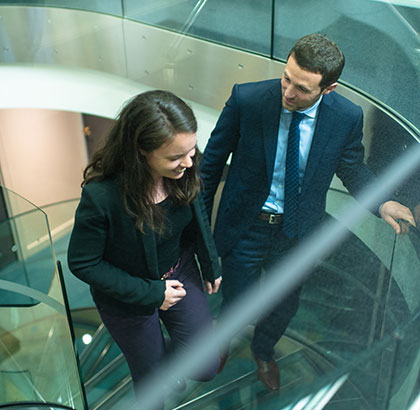 Organization
For the committed partner we are, the relationship of trust and proximity that ties us to our community of 350 business leaders, also derives from the depth of our geographical presence. With 6 offices in France and 7 abroad, our investors are at the heart of our portfolio company ecosystems.
See our locations
Governance
Crédit Mutuel Equity encompasses all of the Private Equity activities of Crédit Mutuel Alliance Fédérale, one of the strongest banking groups in Europe (CET1 ratio of 16.6%).
Our patient capital allows us to commit for a long hold alongside business leaders and to offer flexible terms adapted to their projects of development.
Show more